Magnetic snap is a smart metal button with magnet, making the open and closing system much easier.
The small fitting is widely used in the bags and leather notebook making, as well as being an electrical connection for machine.
Do you know how magnetic snap produce?
RHICARMS who focus on magnetic snaps production and selling since 2003, will explain a little here.
Step 1 Selecting Superior Raw Materials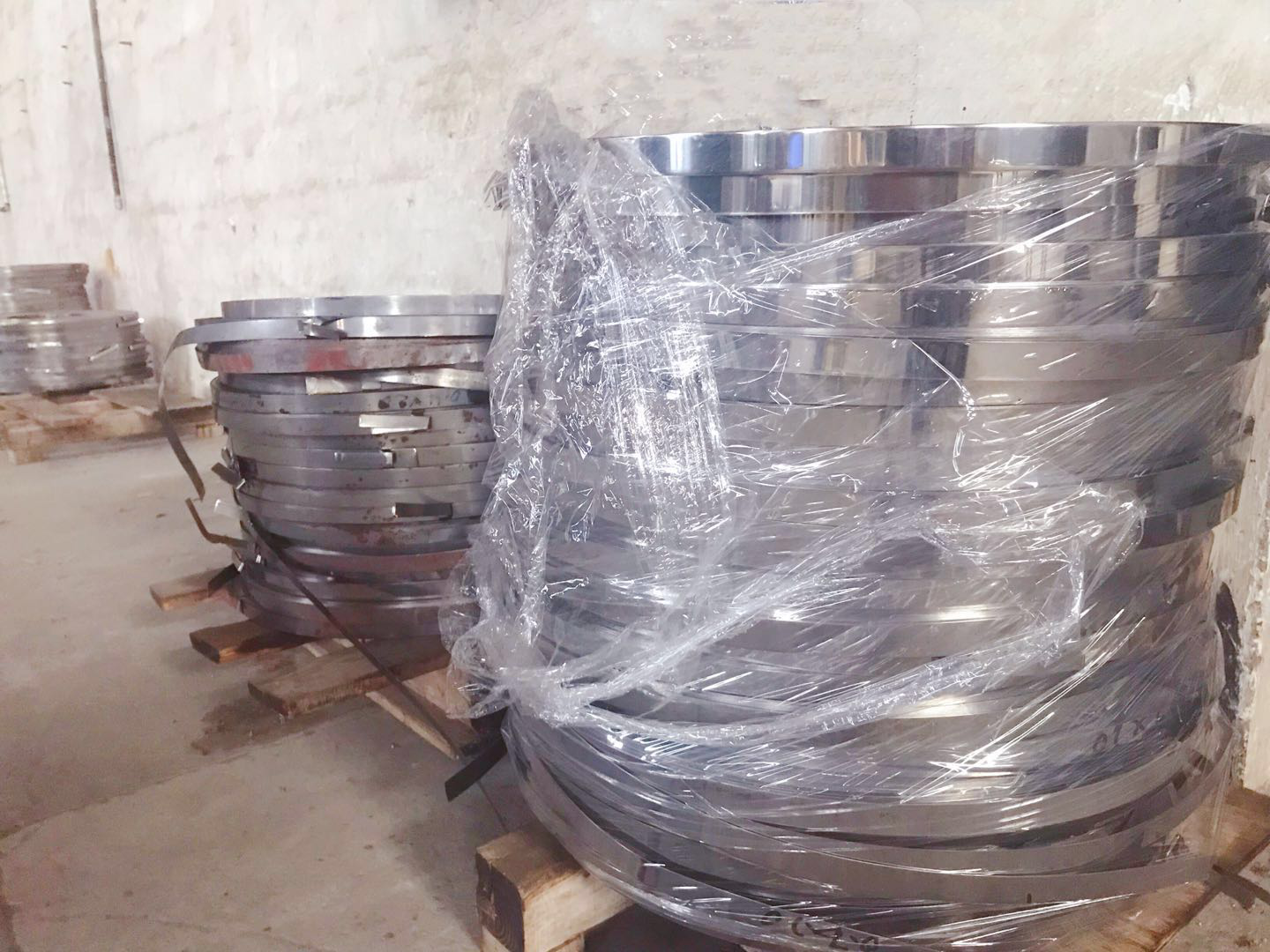 Magnetic snap is made of brass, iron, neodymium magnet, and ferrite magnet.
-Brass: environmental brass and brass, copper is metal with high ductility
-Iron: material SPCC(Cold Rolled Steel Coil)
-Neodymium magnet: the grade has N30-N50
-Ferrite magnet
Nowadays, magnet cost keep climbing, and some suppliers will use two small magnet bars to replace full size ring magnet to reduce their costs,
and make their price more competitive.
Richarms who insist on high quality will never sell lower quality at best quality prices.
Step 2 Premier part production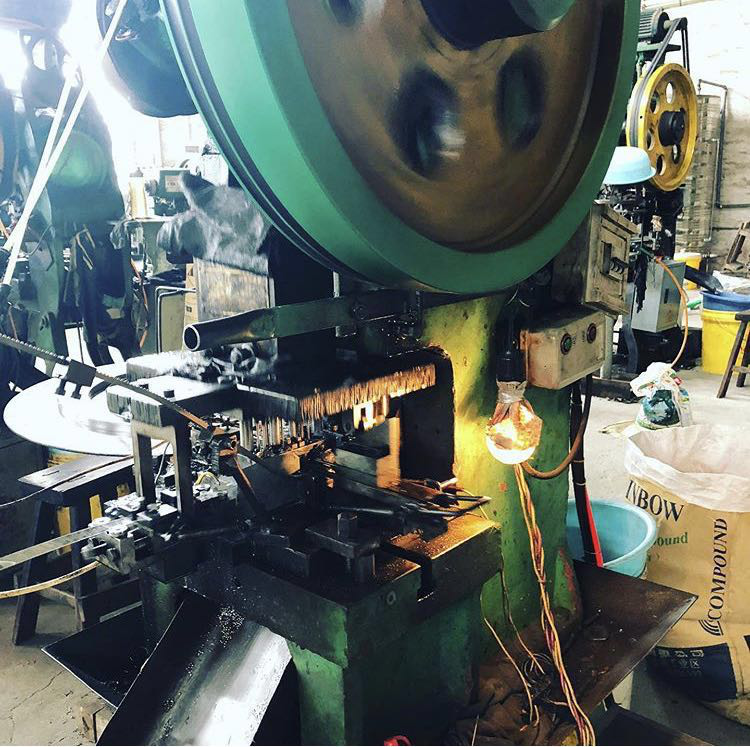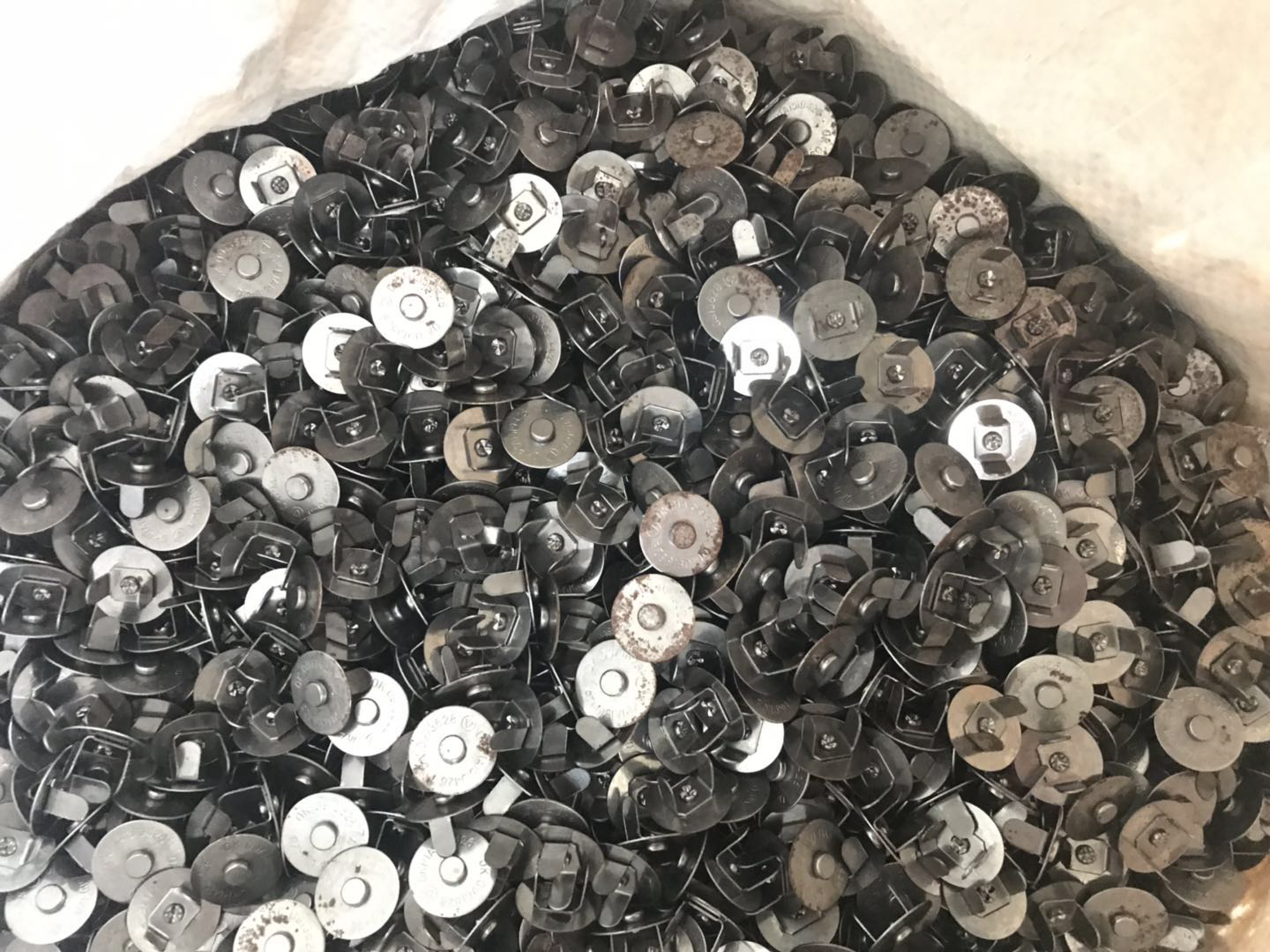 Copper shell (female snap cover), bottom (female snap button), male snap are manufactured by automated machine,
thus further enhancing its output and quality.
Step 3 Quality Check
Select out defective part, like defected, badly striped, prong skew
Step 4 Finish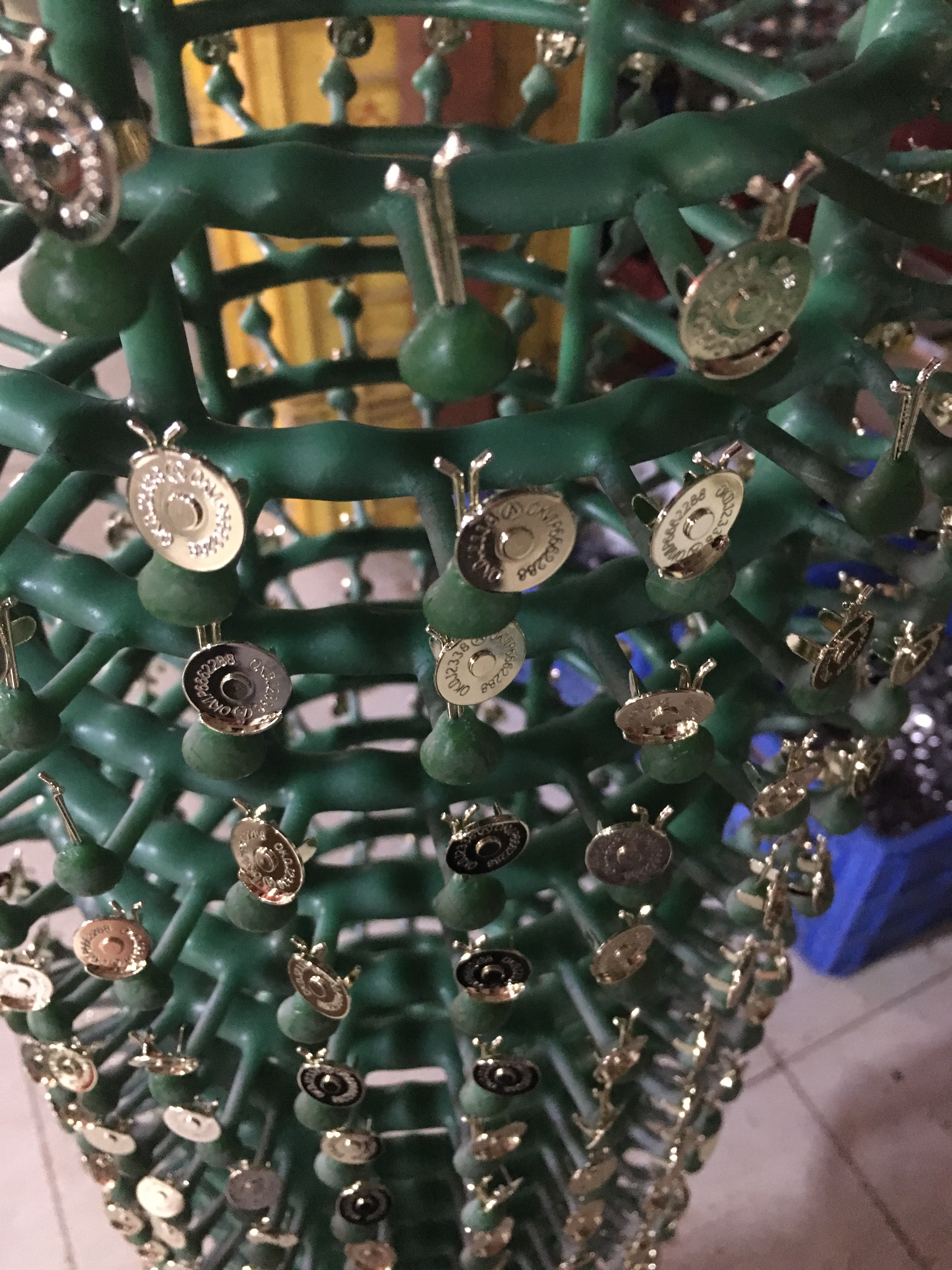 Galvanization —— Plating different color
We offer different galvanization quality, hanging plating, rolling plating and epoxy.
– Hanging plating: Each items hanged up to be colored
– Rolling Plating: All items bath in a big barrel to be colored
– Epoxy: Not like plating which is niche product (if you want to learn more about, please click:https://en.wikipedia.org/wiki/Epoxy)
Hanging plating make the color more even and shining, with higher price, available fore middle to high end market.
Rolling plating make the color more with lower price, available fore middle to low end market.
2019 popular color is: silver, gold, gun, antique brass
Lacquer —— protecting the plating color
Lacquer is like the clear oil for the nail.
It's a transparent glaze above the color plating, against the rust and color fading.
Commonly used for metal accessories or fitting for leather goods.
But the disadvantage of metal with lacquer is easily to be scratched
Step 5 Quality Check
After finishing, we will reject defective products, like water spots, rusting, point, poor plating, color variation, etc
Step 6 Female Snaps Assemble

The fifth step is assemble. Female snap is assemble by female cover, magnet and bottom snap.
Step 7 Quality Check
Select out the defect product during the assembling
Step 8 Package

Male snap, female snap and washers are packed separately, and put into boxes and cartons.
Boxes and cartons will stamped tags.
Outer cartons: cable ties, bundled PE film, wrap pp bags
After many improvements, the packaging can resist the harsh environment in ocean transportation and air transportation.
Step 9 Quality check before delivery
– Open the box spot-check
– Release the goods after proved to be qualified
To ensure high quality product for customers, Richarms uses the four-step quality check system to strictly control product quality
If you want to know more acknowledge of the magnetic snap, please click here: www.richarms.com
For more info: kate@richarms.com
Whatsapp: +8613425625502