17mm Grommet Magnetic Snaps (50-sets)
Regular price

Sale price

$22.00 USD

Unit price

per
Share
17mm Grommet Magnetic Snaps (50-sets)
The Magnetic Grommet Snap combines a very strong snap closure with a "pin and hole" closure.
The grommet (eyelet) face provides a surface suitable for a logo or graphic. Designers like the look of the center pin filling up the hole in the grommet.
The center pin can be a matching finish to the grommet or a contrasting color.
Coming in a variety of sizes, it can be used as a closure for an outer garment, purse, briefcase or handbag.
* Grommets reinforce holes in material so it won't crack or tear.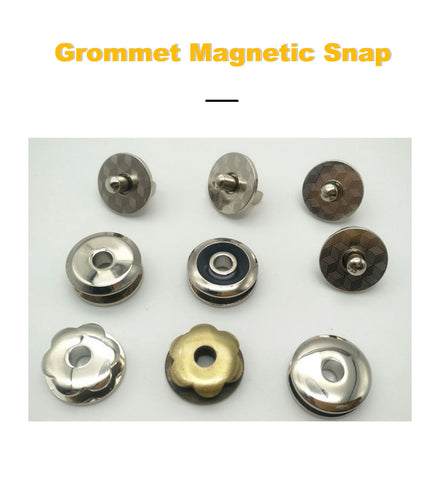 Product info
17mm Magnetic Snap
Diameter: 17 mm
Male Snap Thickness: 2 mm
Eyelet Thickness: 8 mm
Magnet Type: Rare Earth Magnet (Neodymium)
Magnet Diameter: 12mm
Color: Antique Brass, Brush Antique Brass, Silver, Gun, Gold, Rose Gold, Rainbow
Weight: 4.5 g/set
Pack:
1 set = 1 Male, 1 Eyelets Buttom, 1 Eyelets Surface, 1 Washer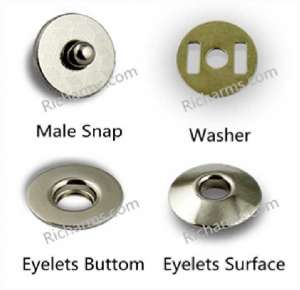 How to Installation?
Option 2. Hand tooling
Application